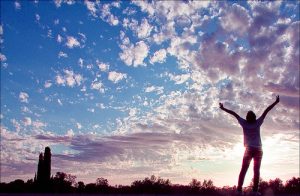 My family and I have slowly been getting involved with the YWAM base in Discovery Bay, WA. For the past two weeks we've gone to the bases "Community Worship Night." Honestly I was a little hesitant to go because I didn't know what to expect. We have four kids who are all so little (and noisy!) As a mom I knew my main focus was going to be trying to keep them quiet and since i'm hobbling around on crutches I feared that would be difficult.
But wouldn't you know… God is so good. His unfailing love goes even into the small details of our lives. When we got to the base and walked into the building where worship was taking place we were met by loving smiles. We have been so blessed by the base staff, I just love them to pieces already! Our children immediately joined a handful of other kids who were playing the prayer room just a few feet away from where we were sitting.  These other kids are the children of the staff members. They have titled themselves the "Stafflings" – which I thought was pretty adorable. They are a few years older than my kids (6-11 years old) And they like to take care of the little ones. I've been so impressed by their kindness and love towards my babies.  It gave me peace to watch them play.  It was like my soul gave a sigh of relief!
Isaac and I were both able to really engage in worship… something that we haven't done with a whole heart in a long time. I felt the overwhelming love of God cover my heart, filling it to the brim and I remembered how deeply intimate Jesus knows me.   It was good to be in God's presence and experience His love.  How quickly we forget! We all need to experience His love like that. I think that's why worship is so vital to our spiritual life – because when we remember who He is – we remember who we are. We are filled up to pour out.
At one point during the night I glanced over at my husband. With both hands raised and voice lifted to heaven he looked in his element.  He was in God's presence, and for a moment nothing else mattered or existed.  Joy fluttered through me as I remembered seeing him like that once when we were just friends. His passion for Jesus was contagious and he wasn't daunted by what people thought of him.  That was one of the things that impressed me about him – he loved Jesus genuinely and was not ashamed to show it.  Sometimes the worries and distractions of life suppress that love from shining through us and we don't live it out like we ought to.  Sometimes we forget what really matters.  We forget who we are.  But despite our inadequacies the Spirit is still alive in us and He longs to reveal His unending love to each of us.
God shows us grace upon grace when we seek him. One of His greatest desire is that we would truly know Him. He just wants us to come – whatever state we may find ourselves in.  I think the only requirement is that we are open to Him – honest – with hearts looking to receive.  Seek him and you will find Him – because God wants to be found.
I hope you will find time to worship Him this week. You will not be disappointed!
Oh and hey! If you find yourself anywhere near Discovery Bay I highly recommend joining us next Monday at 7pm for Community Worship Night.  Isaac and I are going to be leading the worship portion with help from the lovely Megan Kinjorski (and hopefully a few others.)  To Jesus be all the glory forever!
Blessings,
Kristi