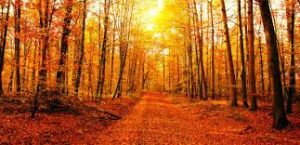 "Great is the LORD! He is most worthy of praise! No one can measure his greatness."
Psalm 145:3
Life in Discovery Bay has picked up pace as we have welcomed our first Discipleship Training School (DTS) Students on September 23rd. We have an awesome group of ten young adult from all over the world. The lessons have been paired with practical times of local evangelism. Port Townsend is a very "spiritual" little community which is heavily influenced by universalism and witchcraft. It's been really cool for the students to learn a little bit about apologetics, and then have the opportunity to put what they've learned into practice by talking to people in the city. We are all growing in faith as we step out of our comfort zones.
Along with local evangelism and learning how to share the gospel, the students (AND STAFF) are being educated on the cultures which we will be going into on the outreach phase of DTS. Preaching the gospel is illegal in some of the places we will go, so our team has to find ways to build relationships in order to have the opportunity. In recent years our team has visited a Leper Village, and we will be doing that again this year. Today Leprosy is a curable disease if caught within the first two years of exposure. But in many countries, someone with Leprosy would be outcast from society. These Lepers live extremely poor, and in desperate conditions. They suffer physically, and do not experience acceptance and love. All the staff who went to the Leper village last year said it is their favorite part of outreach because the people are so open to the gospel.
Isn't it interesting that those who are the most broken people are the most open? Those who have suffered the most are the most receptive? Those who are humble and open can receive the greatest gift – a relationship with the Creator of the World. "But God chose what is foolish in the world to shame the wise; God chose what is weak in the world to shame the strong." – 1 Corinthians 1:27
Isn't that so encouraging! God doesn't see things the way we do. He uses our brokenness and weakness for good. He uses our pain and hardship to help us recognize what matters most. It causes us to look to Him. This is where I've been at lately. Honestly, our family has had a really hard few weeks, despite the excitement of DTS starting. Isaac has been experiencing some issues relating to his TBI, and we are in need of the Lords wisdom and help. In the valley, He is still with us. We could not be in a more grace-filled community than the one we are in here at YWAM DB. We wait in hope for the Lord in seasons of joy and struggle. He never fails us.
So, please keep praying for us. We know this is where the Lord wants us and He will provide for our family in every way.  We are still in the process of raising consistent financial support and are in need of people who want join our ministry team. If this is something God has put on your heart it's easy to get started! You simply go to: https://www.ywamdb.org/donate
We are so thankful for those of you who pray for us and give so we can do this work. It is a privilege to serve the Lord with YWAM and we take the responsibility to heart. We love being able to invest in the Kingdom of God and in these precious student's lives. May the Lord bless you as you shine the light wherever God has placed you!
In Christ,
Isaac, Kristi and the Crew