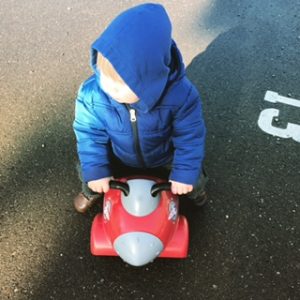 Hello everyone,
We wanted to update you on our journey in missions and share a little more of what we will be doing on the YWAM base this year. Isaac and I will heading up all music and worship for the base. This includes leading a six week music ministry school! (i'm super excited about that.) We will disciple the students who come for DTS in September and play a vital role in ministering to them while at YWAM Discovery Bay. Isaac is going to be in charge of all the bases promotional stuff, which includes creating graphics and managing the website, along with co-leading the team of students on outreach. I'm not sure where yet, but I will let you know when we find out.  I've been given the responsibility of writing the monthly newsletter (that also sound like a fun job to me.) Of course, we have plenty of other responsibilities that are not exclusively fun like – cleaning, cooking, general yard work and administrative tasks. 
The kids are going to have an awesome time being a part of all the activity which goes along with living in a community like YWAM Discovery Bay. I'm hoping other families come to DTS this year. We could potentially have a little Sunday school type of program for the kids while the adults are at their lectures each day.  It's going to be busy, but I'm of the mindset that you can do anything with kids you could have done before… it just may take more time, and will probably be more complicated.   🙂  
We're ready to launch!
Our hope is that we can move onto the base next month, but in order to do that we need to raise $800 in monthly donations. YWAM Discovery Bay has a strict policy which basically states that all staff must have raised at least 90% of their support before moving on base. This is just to protect the family from struggling and becoming financially burdened.
Maybe that sounds like a lot of money… Maybe it IS a lot of money and it seems unlikely, or even impossible, to raise that much support in a month! It's easy to get doubtful. But then I am reminded that the God we serve majors in doing the impossible. Nothing is too hard for him. Who am I to limit Him? Or put Him in a box? Instead I will put my hope in Him and trust.  Where he leads he certainly provides.
Would you prayerfully consider how you may be able to support us as we serve with YWAM?  I realize that not everyone is going to be able to give financially, and we never want anyone to feel guilty about that.  Our family is very grateful – we want to thank everyone who has been praying for us and supporting us financially for the past few months.  You are a blessing to our family and we are thankful for your partnership. We could not serve this ministry without you!
If you would like to donate you can do that by going to:
The best way is to set up a recurring payment. That way the base directors can count this towards out staff and will go for the remaining $800 we need. If you have any questions please leave me a comment below and I will answer you as soon as I can!
Please pray for us as we work to raise the last portion of our finances and make the move to Discovery Bay. Thank you! 
"Seek the Kingdom of God above all else, and live righteously, and he will give you everything you need." Matthew 6:33
In Christ,
Isaac & Kristi