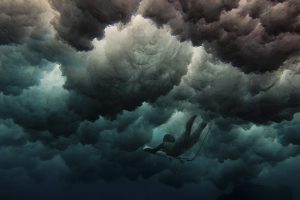 Hi everyone, this blog entry is much later than I originally planned. I broke my leg and wrist on August 3rd and have been recovering. It's kind of ironic as my last post was about how we don't really make our own path but go where God determines. Through this injury my plans have been quite interrupted and that truth resonates even more in my heart. I've never had a disabling injury before and it's really made me realize how much I take for granted.
So here's my little accident story: I have a beautiful baby girl, Eliza. Since she was born I've been doing this special photo thing where I take a picture of her every month on the day she was born to see how much she's grown. Well on August 3rd I found a free moment and was attempting this little photo shoot. I had her laying on the floor next to her monkey toy. I got a chair to stand on since I needed a certain angle to capture the picture I wanted. As I hopped up on the chair the seat broke. Split second decisions. I kicked off the chair with my left leg, pushing it out of the way so it didn't crush my baby. I landed on my right leg but couldn't catch myself. My leg hyper-extended backwards as I collapsed to the floor in intense pain. My left wrist caught the floor in another attempt to stop the fall.
As I'm lying on the floor crying in pain my sweet four-year old Josiah ran down stairs to help me. He was a good boy and unlocked the door like I asked. I couldn't get up and knew I had broken my leg. Stranded on the floor is not a good place to be when you have four little ones running around the house! Fortunately, my phone was near me and I called 911. Eliza was still happily laying on the blanket oblivious to the drama. In the minutes it took for the paramedics to get to my house her big brother Jude (19 months old) had toddled over to loving poke at her.
The paramedics were so kind and gave me a sense of peace. I felt like such a ridiculous sight laying on the floor as they assessed my injuries. They were trying to take my mind off the situation and asked about my kids. "Who are these little ones?" said one of the paramedics as he nodded to my oldest children. "That's Josiah and Evelyn" I said, "They are a little scared." "It's okay guys, we are here to take care of your mom." He assured them. "Oh and that's Judah…" I said looking behind me. Then I laughed in embarrassment as I realized he had hand soap rubbed all over his head making it white and foamy! "Ha, so that's what Judah and Evelyn were doing while I have been stuck here." I thought to myself. Could have been worse I suppose. At least they didn't get into markers or knives.
At the ER x-rays revealed that I have several breaks in my tibia plateau (the bones behind the knee cap) and wrist. I was given a nice dose of morphine and sent home in splints. A few days after I got upgraded to a legit cast on my wrist and adjustable leg brace. At first I was on complete bed rest, which was not a good thing for me and I developed a blood clot in my leg. That was the scariest thing so far as blood clots can be life threatening. But my doctor got me on blood thinners right away and the clot has dissolved for the most part. Now I can hop around a little on my crutches and the pain is much better in my leg even though I cannot walk or put pressure on it.
Isaac and my family have been amazing help to me. They have to help me do everything! Literally. My mom and/or sister come over every day to take care of me and my children while Isaac is at work. And the church has been so generous in bringing us meals almost every night since I got hurt. I can't even begin to tell you how grateful I am for all the support and prayers! It has been a humbling experience to receive so much kindness. I have felt so weak and helpless during this time. And that's hard for me because I'm used to being strong and accomplished. I've realized that I can be pretty strong-willed and stubborn. I don't like to need help… but that's pride isn't it.
I know this is just a bump in the road and that God allows us to go through difficult things. So I want to learn and grow through this experience. I was very sad and depressed for a few days after the accident. But I realized I could go through the situation one of two ways. I could cry and complain, sulk, get depressed and focus on myself and what I'd lost. Or, I could keep praising God and live with a thankful heart. I could choose to fix my eyes on Jesus who is my hope. Maybe that's really simple… and there are people who are going through much bigger struggles than this. It's hard to "praise God in the storm" (as the old Casting Crown song says) it's unnatural. But if we do God is faithful to lift our hearts EVEN if he doesn't change our situation.
"Therefore, since we are surrounded by so great a cloud of witnesses, let us also lay aside every weight, and sin which clings so closely, and let us run with endurance the race that is set before us, 2 looking to Jesus, the founder and perfecter of our faith, who for the joy that was set before him endured the cross, despising the shame, and is seated at the right hand of the throne of God."
Hebrews 12:1-3
I want to finish well the race marked out for me. Good, bad and ugly as it may be. I want to stand before God someday and hear, "well done good and faithful servant." Because I chose to walk through every situation with my eyes fixed on Him rather than on myself. It's all by God's grace that we can do this, but it's also a choice. May we be people who make the choice to praise God in the storm.